A bit about me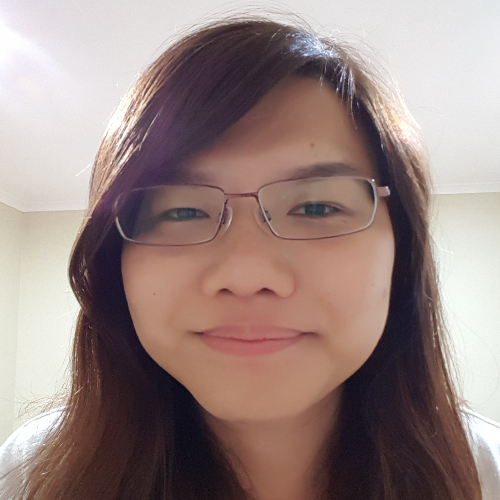 I am from the little red dot on the map known as Singapore. I was born in Singapore and grew up there, but in February 2017 I moved to Auckland in New Zealand to work on a Master of Health Informatics degree.
My interest in programming arose when I was 15. I had been introduced to an online game, and in that game they had forums in which the developer was not too careful, allowing users to fool around with the HTML. I was amazed that such a thing could happen, and went on the path to web development, and software development in general.
I love reading, and one of my favourite novels is A Wizard of Earthsea by Ursula le Guin. This novel is a coming of age story that is perhaps one of the earliest to feature a school for wizards, and has strong themes concerning naming and identity. It starts off with this excerpt:
Only in silence the word,
Only in dark the light,
Only in dying life:
Bright the hawk's flight
On the empty sky.
— The Creation of Ea
Personal Details
Name:

Amanda Wee

Born:

January

Nationality:

Singaporean

Eye colour:

Dark brown
Interests
Obviously, I have an interest in developing software, especially in web development, and I love both chess and all things shakuhachi. I also like:
Reading fantasy and science fiction.
Sharing and learning about programming on online forums.
Munching on delicious food, in moderation.
Tools of the trade
Every developer has tools that they prefer, and I am no exception.
Geany is my general purpose text editor
Ubuntu is the Linux distribution that I normally use
Python is one of my favourite general purpose programming languages
My services: I'm pretty good at…
Back-End Development
Although I have some skill at front-end development, I specialise in back-end development, particularly with Python and the Django web framework, though I am also familiar with PHP, having worked on custom PHP projects as well as Wordpress and other content management systems and frameworks.
Ecommerce Solutions
I worked on two custom ecommerce platforms early in my career, and have written my own ecommerce systems for clients wanting custom solutions. I am no stranger to data collection and analysis for the optimisation of ecommerce, including techniques like A/B testing.
Payment Gateway Integration
I have done payment gateway integration with:
Paypal
Nera i2pay
Worldpay
Random facts about me
I wanted to be a nuclear physicist
Then I realised that it would not work out in Singapore
I love rural Japan
At least as a traveller
I enjoy owning and writing with fountain pens
It can be quite an expensive hobby, and I still need to improve my handwriting
Favourite Books
A Wizard of Earthsea
by Ursula le Guin
The Goblin Emperor
by Katherine Addison
Dragonriders of Pern (series)
by Anne McCaffrey
Tales of the Lifesong (series)
by Greg Hamerton